Maximize valuable time with DocuINK in and out of classroom
Prepare lessons beforehand
Group teaching materials by classes, grades, or lesson levels

Import external resources easily

Share lesson materials with school peers and students

Assign teacher assistant to manage classroom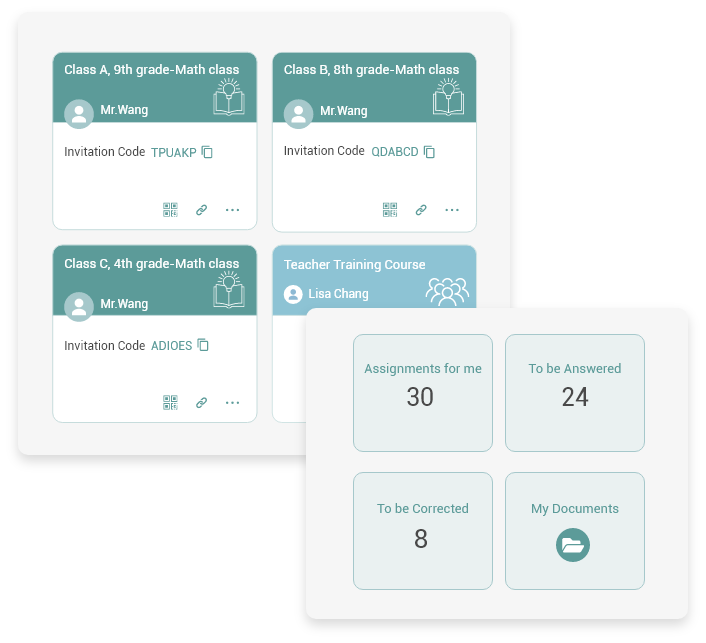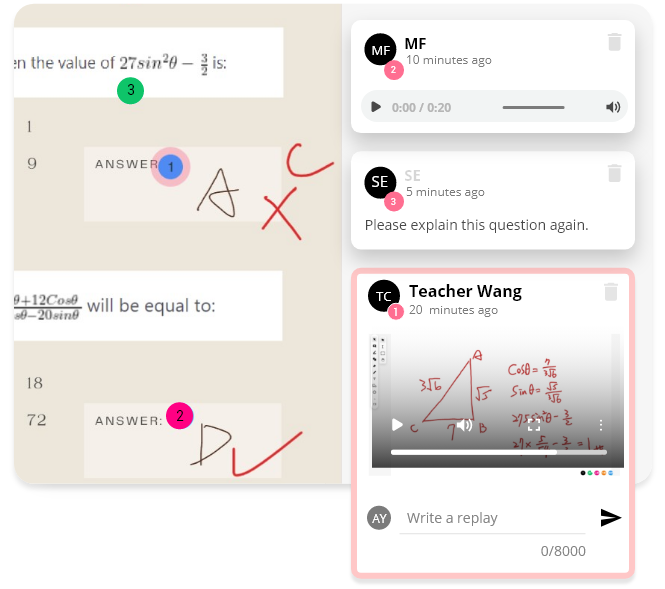 Optimize in-class learning
Facilitate and mentor students as they progress at their individual learning speeds, utilizing DocuINK to offer personalized instruction

Real-time monitoring to check student progress and understanding

All students can contribute, even the quiet ones
Assign homework, worksheets, or group learning
Push out assignments to the whole class at once with a simple flow

Set deadlines for assignments and can't submit after due

Each student submits their own response, and only the teacher can read what each student has written. Students cannot see each other's answers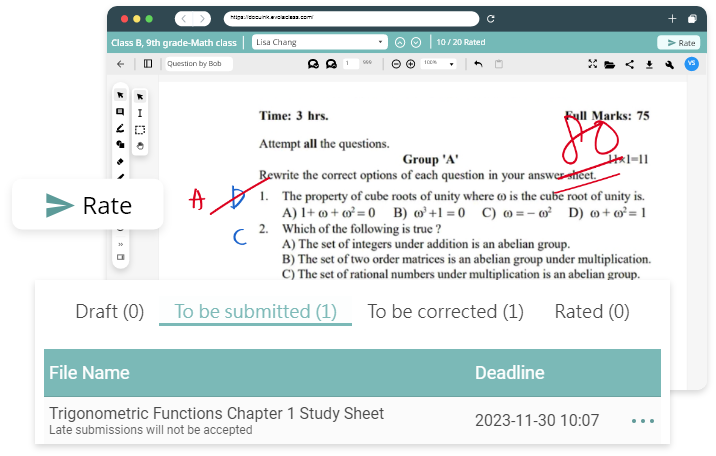 Incorporating technology into your teaching has never been simpler
Covert any file into a PDF and you are ready to go
Able to use on any browsers on any platform
Works on desktops, laptops, and tablets
Frequently asked questions
1. Can I upload my own teaching materials to DocuINK?
Of course, yes!
You can convert all your teaching materials to PDF format and upload to DocuINK, and share with students for homework and discussion. What's more, students can work on and submit files in DocuINK directly.
2. Can DocuINK be used for offline classes as well?
3. Does DocuINK have online whiteboard?
4. What other commenting tools does DocuINK have?
5. Is DocuINK suitable for any type of course?
6. What is the system requirements? Do I need to install it?
EvolaClass
PenPower Inc. established EvolaClass to empower education with technology. It includes DocuINK, ScanNote, and many other products and services to improve online and offline teaching experiences through digital tools.
English